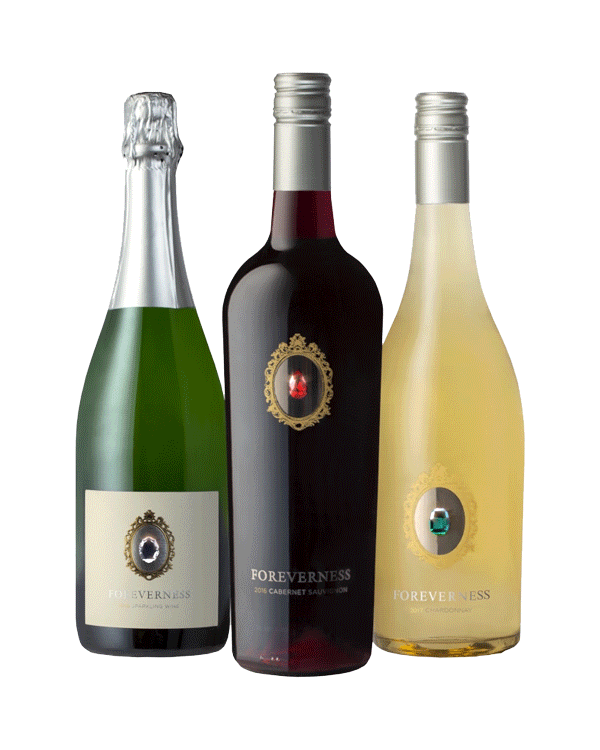 Foreverness Collection Gift Set
The Foreverness three bottle pack is the perfect gift! The trio offers a wine that perfectly pairs with all of life's milestone moments — weddings, anniversaries, birthdays, engagements — the special occasions shared with family and loved ones. Purposefully designed, the clear bottle and screwcap allow for you to beautifully remember your special moments for forever. After enjoying your Napa Valley Chardonnay or Cabernet Sauvignon, rinse your bottle, re-seal and using permanent metallic ink, document on the bottle the date and who you shared that special day with, and you will have created the ultimate keepsake for your Foreverness.
Swarovski® is a registered trademark of Swarovski AG.